Trailer
STREAM
Available on vimeo_eng, vimeo_dt, realeyz and guidedoc
FESTIVALS
60th DOK Leipzig | International Programme
42nd Mostra São Paulo | New Filmmakers Competition
25th Visioni Italiane Bologna | Documentary Competition
28th Cinema del Film Africano Milano | Extr'A Competition
32nd Bolzano Filmfestival Bozen | Documentary Competition
15th Dokfilmwoche Hamburg | Dokland Hamburg
47th Sehsüchte Film Festival | Documentary Competition
66th Trento Film Festival | Documentary Competition
2nd Migranti Film Festival | Documentary Competition
17th Euganea Film Festival | Documentary Competition
1st Dolomitale Film Festival | Opening Film
19th Filmfestival Radstadt | Competition
14th Sole Luna Doc Treviso | Competition
14th Sole Luna Doc Palermo | Competition
9th iREP Lagos | Competition
TV RELEASE
RAI Italy Mai 2018, December 2018
AWARDS
VisioniDOC for Best Documentary | Visioni Italiane Bologna
D.E-R. Award | Student Prize of DAMS University Bologna
Best Documentary | Migranti Film Festival Italy
Best Documentary | Euganea Film Festival Italy
Nomination for Goethe-Institut Documentary Film Prize
Nomination for Euregio Student Prize

EXTERNAL LINKS
Mostra São Paulo
Alto Adige (italian journal)
La Usc di Ladins (rhaeto-romanic journal)
Rai Radio Wohnzimmer
Franzmagazine (italian/german journal)
FF Kultur (german journal)
DOK Spotters Radio
Salto Kultur (german journal)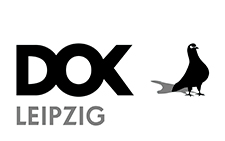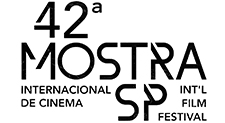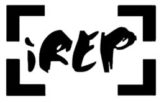 CITATIONS
"Ein sehr großes Erlebnis, diesen Film zu sehen!" Dietrich Kuhlbrodt (german film critic)

"Un documentario potente e complesso." Maddalena di Tolla Deflorian (italian film critic)

"Mprescions stersces y critiches." Ulrike Kostner (ladin film critic)

"Auf eindrucksvolle und sehr intime Weise nehmen wir als Zuschauer Teil an einer filmischen Forschungsreise, in deren Zentrum der Schicksalsbegriff steht und fast mikroskopisch sichtbar wird." Nicolas Humbert

"Der Film verhandelt die Frage nach Identität, Zugehörigkeit und der Bedeutung des Ursprungs – für das einzelne Subjekt, aber auch für den Menschen im Allgemeinen." Christine Kofler

"Per aver saputo costruire un racconto solido, coinvolgente e a tratti molto emozionante sul tema dello sradicamento e della ricerca dell`identità. Al suo primo lungometraggio, il giovane regista evidenzia la sua personale ricerca stilistica che, anche se ancora in via di definizione, guarda ai grandi maestri , e in particolar modo a Werner Herzog, per trovare un' originale relazione con la materia filmica che riflette e analizza sè stessa." Statement of the jury at Euganea film festival for best documentary.

"Perché con realismo a tratti disturbante traccia i confini di un mondo solo in apparenza liberatorio come quello delle adozioni. La contrapposizione tra il tranquillo villaggio delle Dolomiti e l'alienante strada brasiliana da cui provengono i tre orfani è molto efficace, descrive una frontiera opaca dove le identità si confondono e nulla è risolto su nessun fronte. Markus, l'adulto condannato a restare bambino perché senza radici, ci porta a camminare su un sentiero impervio e ce lo mostra cosi com'è: può portare da qualche parte oppure no, bisogna camminare." Statement of the jury at Migranti film festival for best documentary.

the fifth point of the compass | Die fünfte Himmelsrichtung | Martin Prinoth